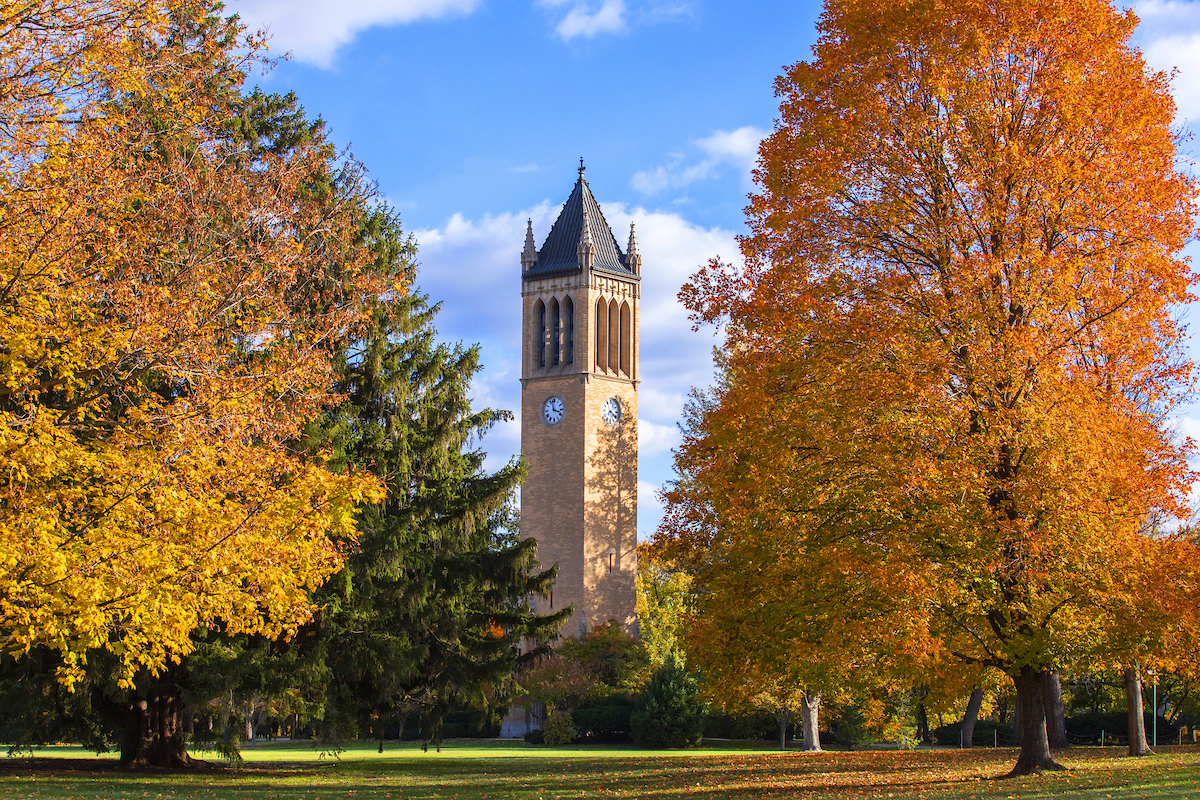 FAFSA
Welcome to Iowa State University!
We are excited to welcome you to the Cyclone family!
---
Planning to Transfer for Fall 2023 or Spring 2024?
File the Free Application for Federal Student Aid (FAFSA)

The 2023-2024 FAFSA opened on October 1, 2022. Iowa State University's federal school code is 001869. This is your application for federal grants, federal loans, as well as institutional aid programs.
Iowa State University has a priority FAFSA filing deadline for transfer students of March 1, 2023. File by the priority filing deadline for consideration for institutional aid. Students who file after the priority filing deadline are still considered for federal aid programs.

File the OneApp Scholarship Application

Iowa State University has a centralized scholarship application that allows students to apply for scholarships from the Office of Student Financial Aid, as well as all academic colleges, all in one application.
The OneApp opened on September 15, 2022. Filing deadlines vary by academic college.

Review Transfer Scholarships from the Office of Admissions

The Office of Admissions awards transfer scholarships for Iowa residents, non-Iowa residents, and members of Phi Theta Kappa (PTK).
Requirements and eligibility questions for these awards can be directed to your Admissions counselor in the Office of Admissions.
Once all applications for financial aid are submitted, transfer students can expect to receive their financial aid offer from Iowa State University for the 2023-2024 academic year around March 30, 2023. Students will be notified of their aid offer in the mail and online in AccessPlus under the Student tab > Financial Aid > Financial Aid Offer.
Applying for Financial Aid
The cost of attendance is an estimate of the costs of being enrolled for one year at Iowa State University. Students are assigned a financial aid budget based on their estimated cost of attendance, which is used to determine the maximum amount of financial aid needed.
Once you have your financial aid offer, you can utilize the Expense Estimator to help estimate a student's university bill (U-Bill) and the outstanding balance owed or potential financial aid refund after financial aid is applied.
---
Other Important Information
When the Office of Student Financial Aid awards your federal direct loans, the loan amounts will be based on your prior borrowing and on the transfer hours that were recorded by the Office of Admissions at the time the award is made. If you receive additional loans from your current institution after the award was made, or the Office of Admissions receives additional transfer credit hours, your aid offer may change.
If you received loans while attending another institution and will be registered at least half-time at Iowa State, you should notify your lender that you are enrolling at Iowa State University. This will prevent your loans from going into repayment. The Office of the Registrar is responsible for all enrollment verifications at Iowa State.
Nearly 70% of students work while in college. At Iowa State, all students enrolled in one or more credit hours can work on-campus. Students who work part-time while in school are more likely to persist to timely graduation. You can find both on- and off-campus jobs using the Student Job Board in AccessPlus. If you are interested in learning more about student employment or Work-Study at Iowa State, please visit the Student Employment Center.
The Office of Student Financial Success provides free one-on-one advising to all students on topics such as money management, budgeting, credit, debt, loan repayment, and so much more. Their staff is ready to help guide students through responsible borrowing, understanding how to effectively manage their money, and understanding the impact of borrowing on their credit.
Visit the Transfer Admissions Office to learn more about the transfer process at Iowa State University, transfer scholarships, and Community College partnership programs.