Veterinary Medicine Students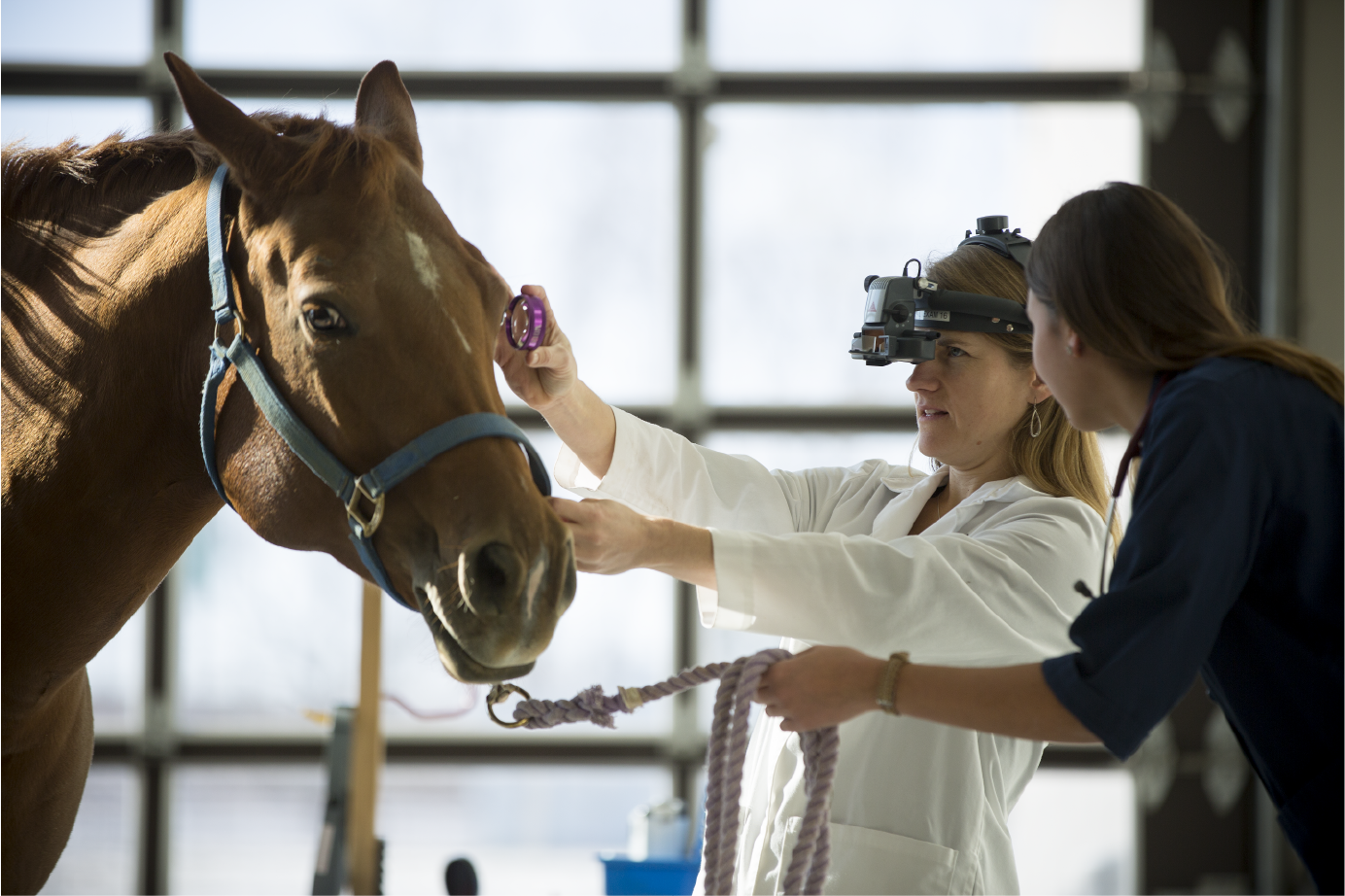 File the 2023-2024 FASFA by March 1, 2023 for the 23-24 school year.
Understanding Your Financial Aid Award
The Iowa State University College of Veterinary Medicine (CVM) coordinates a scholarship and award program that benefits nearly half of all Veterinary Medicine Students.
Students are selected for scholarships and awards by the CVM Student Awards Committee, which is made up of seven faculty members from throughout the College.
New students: your application for admission is used by the College of Veterinary Medicine to make scholarship decisions.
Current students: submit OneApp on an annual basis to be considered for scholarships.
Loan options are available to students who file the FAFSA. Loans are in the student's name and are repaid by the student after graduation or ceasing to be enrolled at least half-time.
Must file the FAFSA for annual loan consideration
Maximum annual amount for the school year is $40,500 or up to remaining cost of attendance, whichever is less
Lifetime borrowing limit in Federal Direct Subsidized and/or Unsubsidized Loans is $224,000
Interest rates and origination fees change on an annual basis
Must file the FAFSA with parent information by March 1 each year for consideration
Must complete student and parent verification after the FAFSA is received at ISU
Need-based loan that is 0% interest while the student is enrolled and 12 months after graduation
The loan is not guaranteed to all students who file the FAFSA with parent information, and the loan amount is subject to change on an annual basis for eligible students
Virtual and in-person financial aid advising is available. Please contact the Office of Student Financial Aid to schedule an appointment.
Veterinary Medicine Financial Aid Advisor: Tara Joyce