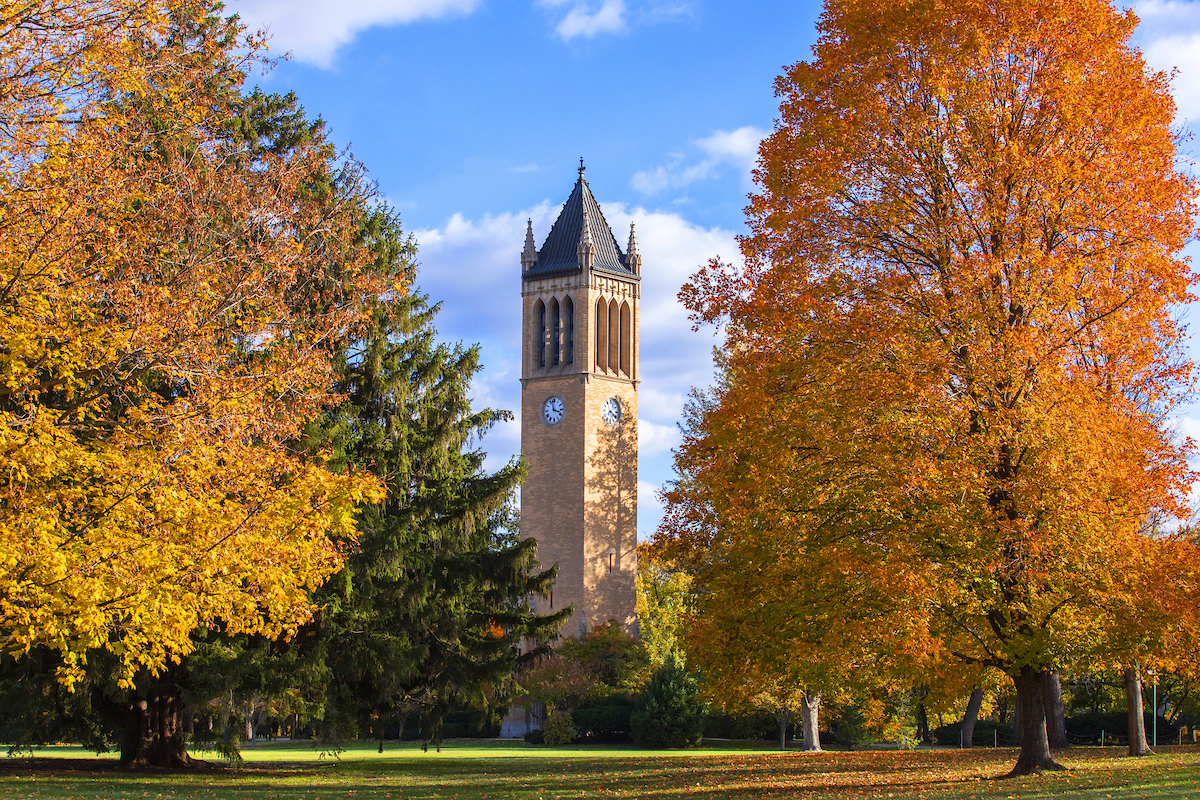 FAFSA
Welcome to Iowa State University!
We are excited to welcome you to the Cyclone family! Our Executive Director of Student Financial Aid has an important message for you as you prepare for your time as a Cyclone.
Start Planning Now for 2023-2024
View your Financial Aid Offer in AccessPlus under the "Student" tab, "Financial Aid," then "Financial Aid Offer" for details about your cost of attendance and financial aid options available to you. Now is the time to start talking about financing your education at Iowa State; check out the Financial Aid Conversation Guide for more information.
Continue to monitor your email for important updates about financial aid action steps, but most action steps will be completed after attending new student orientation this summer.
The Office of Student Financial Aid is available to meet with students virtually and in person if you have questions before attending orientation. Students with a valid Net-ID can schedule an in-person or virtual appointment using Navigate Student. Students can schedule through AccessPlus or using the mobile app. No appointments can be scheduled in the month of June. Students without a valid Net-ID should call the Office of Student Financial Aid at 515-294-2223 to have their questions answered or to schedule an appointment with a Financial Aid Advisor.
Applying for Financial Aid
You will have various opportunities to have your financial aid questions answered when you attend orientation.
Our Financial Aid Overview session will be offered each day during Orientation in June. Join us in 0127 Curtiss Hall at 10 AM or 11 AM to learn all about the financial aid process. The Financial Aid Overview session covers everything and more about receiving financial aid at Iowa State, but if you still have questions, you can meet with a Financial Aid Advisor. Walk-in advising is available weekly Monday-Friday from 8 AM – 4 PM or 8 AM – 12 PM if your orientation session starts on a Sunday. Refer to your orientation schedule for details.
---
Important Information About Your Financial Aid Offer:
Financial Aid Offers are contingent on continued funding from federal, state, and institutional sources. Offers are subject to change and may be rescinded or reduced if funding is insufficient or discontinued, your financial need changes, your tuition assessment changes, or you receive aid from other sources. In the event a student receives outside/private scholarships, the financial aid offer may be revised.
Your Financial Aid Offer may also be revised if your Expected Family Contribution (EFC) changes as a result of FAFSA verification. Use AccessPlus to monitor your verification status under the "Student" tab, "Financial Aid," then "FAFSA Status". Take action to submit FAFSA verification documents as soon as possible.
Protecting your Student's Information
Keeping students' personal and FAFSA information secure is our top priority. In order to protect student information, we will ask students and parents (if listed on the student's FAFSA) to verify their identity. To keep your student's information secure, we will not be able to discuss financial aid information with any individual other than the student, parent(s) listed on the FAFSA, or persons whom the student has granted Third Party Access via AccessPlus.
If you call our office, it is best to have your student's University ID number and financial aid offer available.
While we cannot give specific dollar amounts on the phone or in an email, we can confirm the dollar amounts you see on your student's financial aid offer.
It is important that your student knows how to access and navigate AccessPlus. We encourage all students to set up Third-Party Access in AccessPlus. Third-Party Access allows other individuals, like family members, to have their own log-in for AccessPlus to view financial aid and other information the student approved.
Expectations for Students